Camping les Almadies (La tranche sur mer)
Camping les Almadies : reviews, photos & coupon codes
Main assets of this camping:
Shops nearby

Pets allowed

Restaurant
Find the cheapest mobil home rental in La tranche sur mer among the largest number of camping specialists offering holidays in Camping les Almadies. Compare mobile homes, read reviews, find coupon code and see the price evolution of Camping les Almadies in order to find the best price stay in La tranche sur mer
Adresse
Camping les Almadies
Route de la Roche sur Yon
Camping les Almadies
Camping les Almadies, La tranche sur mer : Find the cheapest deals amongst camping holiday sites. With our site, you can compare all available mobile homes in Camping les Almadies and save money on your next camping holiday in La tranche sur mer.
You can take your pet on holidays in this camp site and you won't have to leave your cat or your dog behind. Some mobile homes in this camp site offer disabled access. On holidays in La tranche sur mer in this camp site, kids will enjoy the activities at the children's club and the entertainments. Your camp site is conveniently located near shops, so that you don't have to take your car to go shopping. The on-site pool complex of the camp site is perfect to enjoy family holidays and children will be fond of the waterslides on holidays. You can choose to eat in the restaurant on-site, if you had rather not cook. In this camp site you can choose to depart on a Sunday to avoid the usual traffic jam of Saturdays. A wifi area is available at the camp site so that you can connect even on holidays.
Price per mobile home and per week


(booking fees included)
Cheapest offers
:
04 April 2020
for
1 week
Our favourites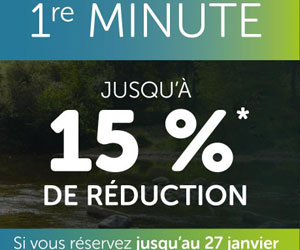 EARLY BOOKING
15% off on summer and spring 2020, book until 27/01/2020 More details

Campings prices located nearby

Camping les Almadies