Village Vacances L'Île du Pont (Mirande)
Village Vacances L'Île du Pont : reviews, photos & coupon codes
Good reasons to go there on holiday
Pets allowed

Aquapark

Bicycle hire
Find the cheapest camping inMirande among the widest choice of mobil home websites offering Village Vacances L'Île du Pont. Compare campings, consult reviews and price trends for Village Vacances L'Île du Pont in order to find your stay at the best price in Mirande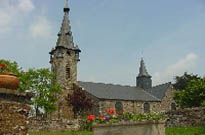 Adresse
Village Vacances L'Île du Pont
Village Vacances L'Île du Pont
Village Vacances L'Île du Pont without a doubt, is ideal for your next camping holidays in a mobile home at Mirande. With just one click, you can compare the offers for a holiday in Village Vacances L'Île du Pont and enjoy your camping holiday in Mirande for the best prices.
Your camp site is situated in Mirande, a place which is much appreciated.
You can find here pet friendly holiday accommodation, as pets are allowed in this camp site. The aquapark of the camp site has waterslides which will appeal to families and especially to children. On holidays you have a laundry at your disposal in this camp site. Take advantage of your holidays in this camp site to rent a bike and go cycling. For fun-filled holidays in Mirande, have some rest around the swimming pool of your camp site.

Price per mobile home and per stay(booking fees included)
Our favourites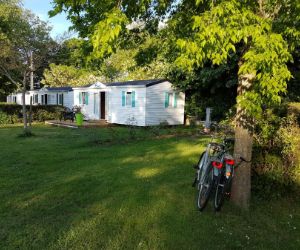 CAMPING MOULIN DU ROY
Enjoy a sunny stay in Revel, your mobile home is from 535 € More details

Campings prices located nearby

Village Vacances L'Île du Pont