Camping Tohapi Le Castellas (Sète)
Camping Tohapi Le Castellas : reviews, photos & coupon codes
Good reasons to go there on holiday
Find the cheapest camping inSète among the widest choice of mobil home websites offering Camping Tohapi Le Castellas. Compare campings, consult reviews and price trends for Camping Tohapi Le Castellas in order to find your stay at the best price in Sète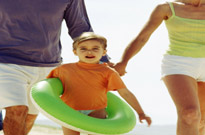 Adresse
Camping Tohapi Le Castellas
Camping Tohapi Le Castellas
Camping Le Castellas, Sète : Find the cheapest deals amongst camping holiday sites. With our site, you can compare all available mobile homes in Camping Le Castellas and save money on your next camping holiday in Sète.
Your camp site is in Sète, set in an area attracting holiday makers and near many places of interests.
You can take your pet on holidays in this camp site and you won't have to leave your cat or your dog behind. On holidays in Sète in this camp site, kids will enjoy the activities at the children's club and the entertainments. On holidays you have a laundry at your disposal in this camp site. Here, you can choose to pay extra charge for cleaning if, at the end of your stay, you are not keen on doing the housekeeping. For fun-filled holidays in Sète, have some rest around the swimming pool of your camp site. You can choose to eat in the restaurant on-site, if you had rather not cook. You can choose to stay on Sunday to Sunday in this camp site, which spares you the trouble to travel on Saturday. A wifi area is available at the camp site so that you can connect even on holidays.

Price per mobile home and per stay(booking fees included)
Our favourites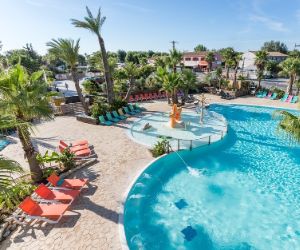 CAMPING ETOILE DE MER
Stay from 299 €/sem in a 4-star campsite with water park and various activities More details

Campings prices located nearby

Camping Tohapi Le Castellas