Compare 1 969 camping holidays in Spain - Catalonia and find the cheapest mobile home.
31 mobile home rentals in Spain - Catalonia available on 09/12/2023
Camping in SPAIN - CATALONIA
Compare Mobile Home Rentals in Catalonia
Visit the region of Catalogne in Spain for your holiday this year. Situated close to the Pyrenees and bordering the Mediterranean Sea it's the perfect destination for a relaxing break. Mobile Home holidays are an excellent choice for Catalogne as they give you the freedom to explore the area! Visit the local fishing villages, enjoy the sandy beaches and most importantly relax with a glass of sangria on a camping holiday in Catalogne.
Our favourites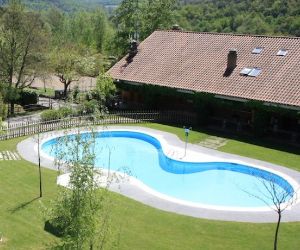 CAMPING VALL DE BIANYA
Campsite with swimming pool and activities from 559 €/sem More details

Price per mobile home and per week


(booking fees included)
Results on the area on
09 December 2023
for
1 week