999 rentals in camping with 4 stars available on 03/06/2023
Your camping with 4 STARS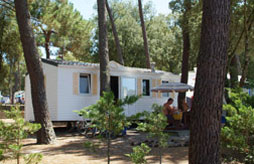 Certified by the Ministry of Tourism, based on the following criteria, Comfort, equipment quality offered to the customers etc.

Services available at a 4 stars and residential parks campsites:

A volume of 80 locations for maximum hectare campsites and 66 residential parks. The welcome is assured in at least two foreign languages, including English.